The dearMoon project has revealed the 8 international personalities who will embark with Yusaku Maezawa for a tour of the Moon aboard the Starship spacecraft, chartered by SpaceX.
We know the list of the eight people who will accompany the Japanese Yusaku Maezawa in his trip around the Moon. She was announced on December 8 by the Japanese entrepreneur behind the project — dearMoon — and by SpaceX, the company that will provide the spacecraft for this adventure. It will be the Starship.
The nine individuals are:
Yusaku Maezawa, Japanese — he is an entrepreneur;
Steve Aoki, American — he is a DJ and producer;
Choi Seung Hyun, South Korean — he is a rapper;
Yemi AD, Czech — he is a multidisciplinary designer;
Rhiannon Adam, Irish — she is a photographer;
Tim Dodd, American — he is a YouTube videographer;
Karim Ilya, British — he is a photographer;
Brendan Hall, American — he is a filmmaker;
Dev D. Joshi, Indian — he is an actor;
The selection includes two substitutes: the American Kaitlyn Farrington (she is a snowboarder) and the Japanese Miyu (she is a dancer). They will be able to board if one of the nine other participants withdraws, whether it is a question of giving up (such a trip could end up being frightening) or of an unforeseen event (if one or a holder falls ill and can no longer board).
On paper, the crew will board the Starship spacecraft from the United States for a week-long trip. This will also be the first crew that this vehicle will embark. During this epic, they will graze the lunar surface, with a passage at an altitude of nearly 200 kilometers. It's very close in spatial scale.
The dearMoon project is set for 2023, but…
SpaceX's schedule plans to carry out the dearMoon mission – which was unveiled in 2018 – not before 2023. A date that seems risky today, however: the Starship has never been tested in its full version for the moment. It also did not perform an orbital flight around the Earth or complete an empty trip around the Moon, as a test.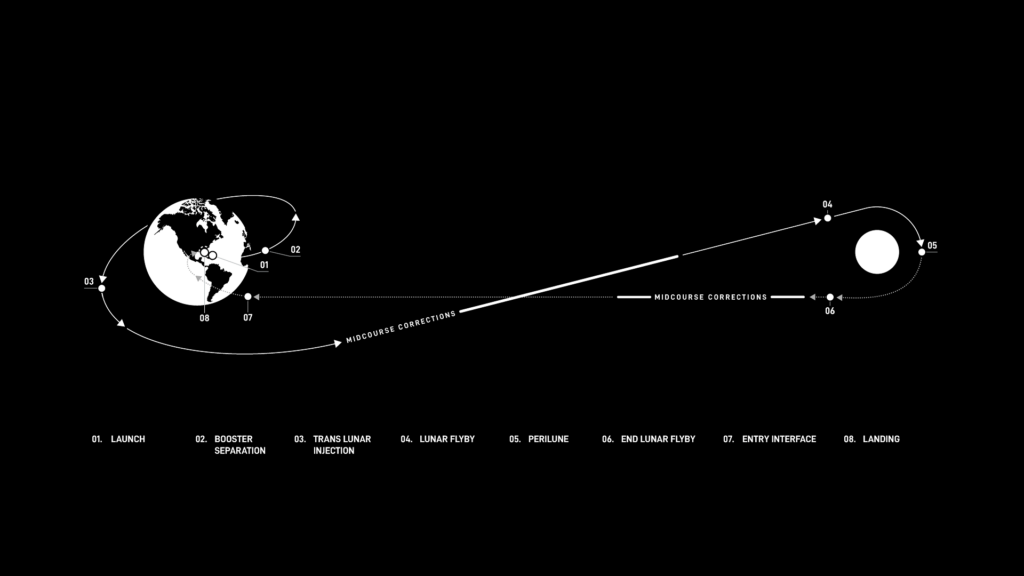 It is plausible that SpaceX will have to revise its schedule in the coming months – which would not be surprising, since the company and its boss, Elon Musk, have in the past set deadlines that prove to be unrealistic. An example ? The Falcon Heavy's maiden flight, originally set for 2013, didn't take place until 2018. And such inaccurate predictions are common with Elon Musk.
With the dearMoon project, there is a kind of race that is taking place between SpaceX and NASA, since the American space agency also plans to launch a crew around the Moon soon. This is the Artemis 2 mission, expected in 2024. NASA is well underway: its SLS rocket is ready; it completes the Artemis 1 mission; and above all, she has the experience.
For further

---
Do you like our media? Tell us in this survey!