Since its release in November 2020, the PlayStation 5 from Sony has major supply problems, and that's an understatement… It is sometimes available in stock – sometimes out of stock, which forces console enthusiasts to show a great deal of patience. Not to mention that they must regularly scan the various online stores which has (or not) availability.
This chaotic situation, however, did not prevent Sony from selling its latest console with more than 20 million copies. A number that seems
For a few days, Amazon decided to help gamers who want to get the PS5. To do this, the brand has set up an invitation system on its site.
Indeed, by going to the product page of the Playstation 5 standard edition, it is now possible to "Request an invite" to place their request in a queue. Depending on available inventory, users will receive a response to let them know whether or not they are assigned a PS5.
To be able to order a PS5, users must request an invitation which will allow them to be positioned in the queue. Therefore, the user account will be verified before you can hope to place an order. Indeed, stocks being very limited, not everyone will be able to put the precious sesame in their basket!

Once the invitation has been requested, users will receive a message within 72 hours letting them know if they are the lucky ones and if they will be able to place an order.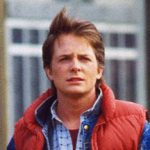 .