It is difficult to predict a serious illness or an accident that may require you to stay in hospital. The costs associated with these can be substantial. Before such a situation arises, it is advisable that you take out mutual insurance.
In the French health system, there are different types of mutual insurance. The mutual hospitalization, such as Aésio offers offers adapted to each need. Anyone is likely to subscribe to such mutual insurance, including vulnerable people.
What does hospitalization insurance include?
A mutual hospitalization is an insurance that only covers the costs in the event of hospitalization. This is a type of contract that requires lower contributions.
It is essential to subscribe to such mutual insurance to meet the needs of vulnerable people.
You should know that all other medical costs as well as drug costs are not all covered by a hospital mutual fund alone. You also cannot use it for your consultations with a general practitioner or for dental treatment.
This health insurance fund will cover the reimbursement of costs incurred during hospitalization.
Mutual hospitalization can cover four main types of expenses:
Daily pass;
Living expenses;
Fee overruns;
Private room.
The daily package
It is a lump sum that health insurance does not cover. This daily package is 20 euros per day in France. It is not fixed and may vary at any time. If this sum may seem minimal and you relate it to one or more months of hospitalization, you will quickly realize its importance.
Living expenses
Accommodation costs are 80% covered by health insurance. This reimbursement is made solely on the basis of the pre-established rates which can often be exceeded.
In the event of an accident at work or a stay of more than 30 days in hospital, these costs can be fully reimbursed. Many parameters are taken into account at this level.
Fee overruns
Fee overruns are frequently practiced by surgeons or anesthesiologists. More than half of surgical procedures would be concerned.
The final price can be more than double the price that the insurance uses to make its calculations. They are always an unpleasant surprise for patients.
The private room
This room can only be billed to the patient if he makes a specific request. Such a room costs around 60 euros and is not covered by insurance.
If the room has been granted to the patient without the latter having really given his approval, he cannot be billed.
In the event of hospitalization at home, additional services will be reimbursed such as the delivery of medication or the services of a household help. Ancillary services such as television, telephone or Internet are not reimbursed.
Who are the fragile people?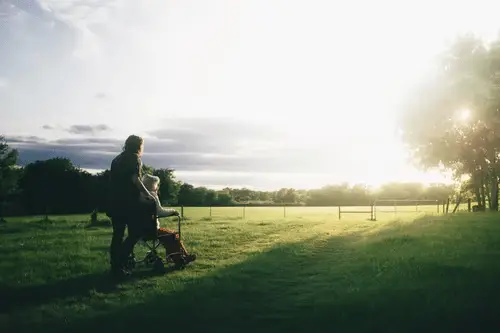 Fragile people are more precisely people aged over 65 whose state of health presents less physical and psychological resistance. They can also be women who are in the third trimester of pregnancy or a person who has a health condition presenting a risk of forming a severe disease.
Anyone with the following different illnesses can be considered frail:
Parkinson's;
Cerebral palsy ;
Primary cerebral malignant tumor;
Trisomy 21 ;
Quadriplegia;
Hemiplegia;
Myasthenia gravis;
Multiple sclerosis.
The different advantages of the mutual hospitalization
During hospitalization, social security does not cover all the related costs. This is where the mutual hospitalization comes into play. There is a possibility of partial or total reimbursement of hospital costs, depending on the contract chosen.
The mutual hospitalization will cover the surgical costs, the various hospitalization and transport costs, which are not reimbursed by the Health Insurance.
Mutual hospitalization offers are not free. By comparing their different advantages, it is easy to realize that these contributions are relatively low.
The benefits of hospitalization mutual insurance for people under guardianship or curatorship
People under curatorship or who are under guardianship can be victims of an accident, they are not safe from danger. If they need to be hospitalized, the mutual hospitalization offers benefits that meet their needs.
Among these advantages are:
Home help ;
Organization of transport to the hospital;
Delivery of drugs either to the home or within the host establishment;
Meal ;
Care of pets;
Travel and stay of a relative.
The benefits of hospitalization insurance for people under 60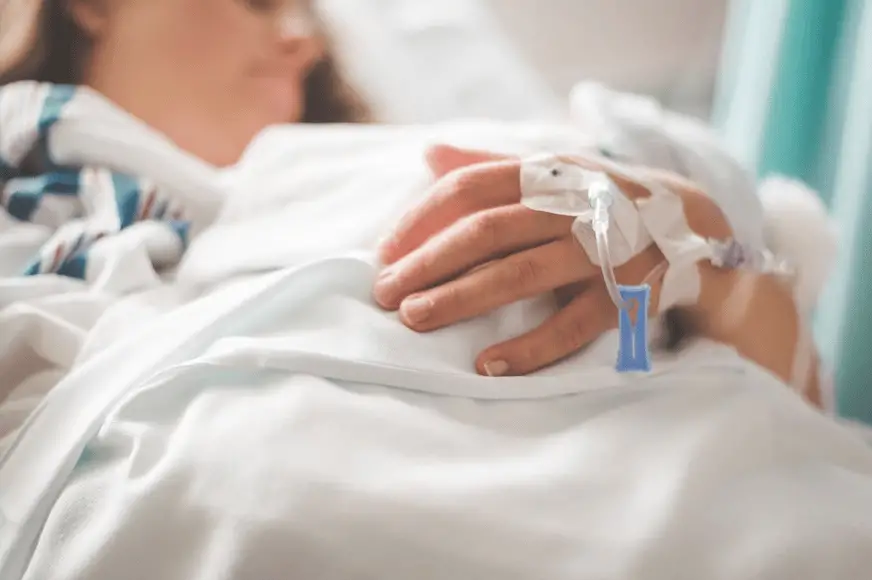 The fact of subscribing to a hospitalization mutual fund is a solution that can allow you to benefit from better care.
Apart from the classic hospitalization costs, the mutual health insurance covers many disciplines:
Psychiatric establishments;
Follow-up care and rehabilitation;
rehabilitation services;
Hospitalization at home.
The benefits of hospitalization insurance for seniors
For people aged 60 and over, the hospitalization mutual is a reduced health cover, covering the costs incurred during the stay in a hospital establishment. Depending on the insurers, mutual hospitalization can cost around ten euros per month.
The advantages offered by the mutual hospitalization to seniors are:
Coverage on hospitalization, optics, dental, routine care, hearing aid;
Wellness benefits included, such as various equipment related to asthma, allergy and respiratory aids;
No medical formality will be required upon subscription.
What are the different formulas of mutual hospitalization?
Several formulas are available in terms of mutual hospitalization. They vary according to the extent of their guarantees and the levels of refunds.
A basic offer is proposed, with or without exclusive advantages. Additional offers are added to the list. You can compare the different types of offers, according to your expectations.
When making your comparison, consider these different points:
Amount of contributions;
The most covering guarantees;
Highest reimbursement rates,
Duration of any waiting period;
Complementary or additional services.
To what extent can mutual hospitalization help fragile people?
Health insurance covers 80% of hospitalization costs. This rate remains the same whether your hospitalization takes place in a public or private establishment. The remaining 20% ​​can be reimbursed by a mutual hospitalization. It is necessary to check the clauses of the contract carefully to avoid misunderstandings.
These conditions are valid for anyone who has subscribed to mutual health insurance. Additional benefits are offered for frail people.
Personalized rates can be simulated, thanks to various online comparators. Requesting a quote is free.
With the additional offers offered by some of the insurers, you can call on advisers. They are available at all times to respond to emergencies.
Health is one of our major concerns. It is the basis of our productivity. To meet health-related expenses, it is better to take out mutual hospitalization insurance. It allows you to obtain better reimbursements to avoid finding yourself with considerable fee overruns during your hospital stay.
No one is immune to illness or accident. It is to anticipate these situations that we need mutual hospitalization. The elderly and those who have a serious illness need this hospital guarantee more to take better care of their health.