Microsoft has started testing its new OneNote design refresh. The software maker first teased the visual update last year, revealing that it would unify its OneNote and OneNote for Windows 10 apps into a single OneNote app. Beta testers can now have access to some of OneNote's new design changes as part of the traditional desktop version of OneNote.
Updated OneNote app features a layout similar to the classic OneNote app, but with a completely refreshed look and feel to match Windows 11 (and other modern apps from Microsoft). There is still a ribbon interface at the top of the screen, with tabs to switch from one tool to another, as in all other Office applications. For those used to the simpler view of OneNote for Windows 11, there's a toggle to switch to a streamlined ribbon with fewer buttons.
The navigation panes and fullscreen mode have been updated, and the page list, section tabs, and notebook drop-down list have also changed in appearance. Microsoft uses its Mica effect, which is used in the Windows 11 theme and wallpaper, for the general OneNote application window. All of these changes give OneNote a more modern look, with rounded corners and updated animations.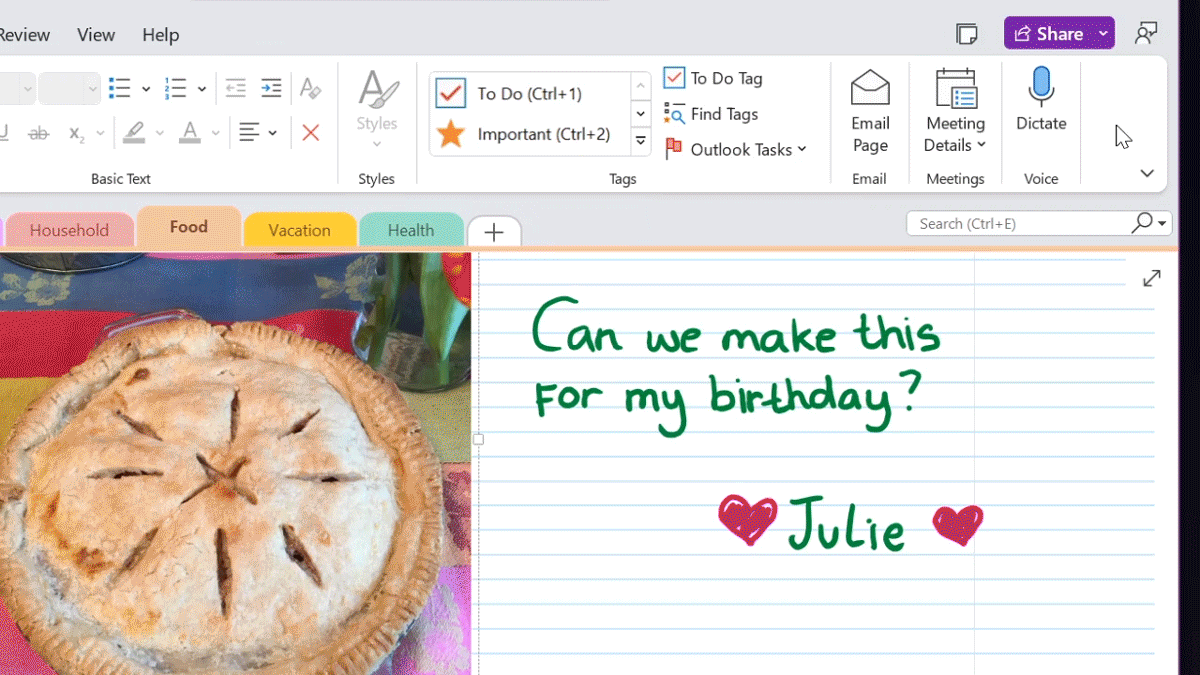 If you're a fan of using OneNote to take digital ink notes, the latest version includes an updated drawing tab with tools similar to those in Word, Excel and PowerPoint with an "Ink to Shape" tool to draw sharper lines and a ruler to draw straight lines. There's also an "Ink to Text" feature that converts text to a font size similar to your original handwriting.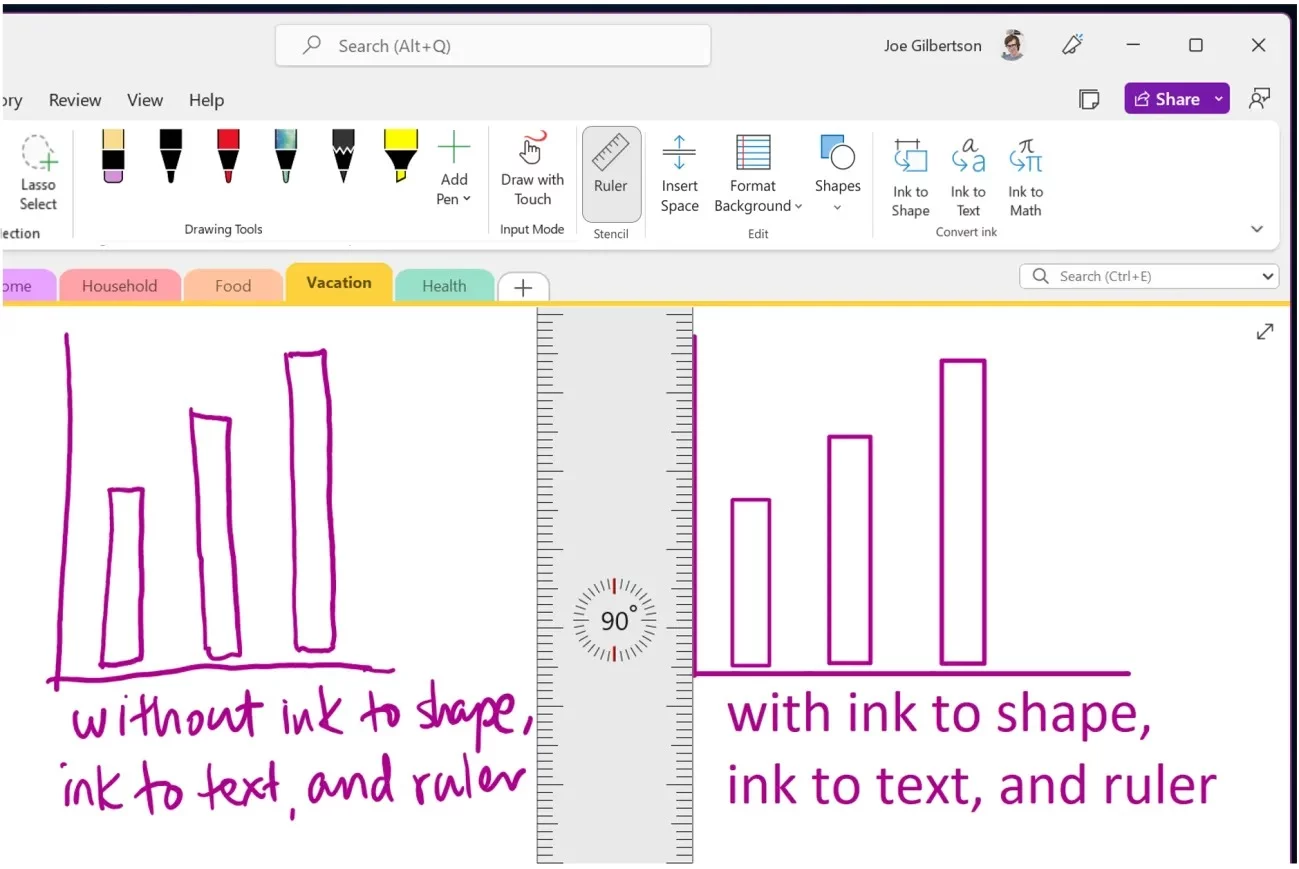 The OneNote update also comes with a few features related to drawing and voice dictation. The voice dictation feature was already in testing, but when transcription is turned on, OneNote saves your drawings in sync with the audio recording. When you're ready to play it all back, your drawing will play along with the original recording. Voice dictation will also support phrases such as "Delete that".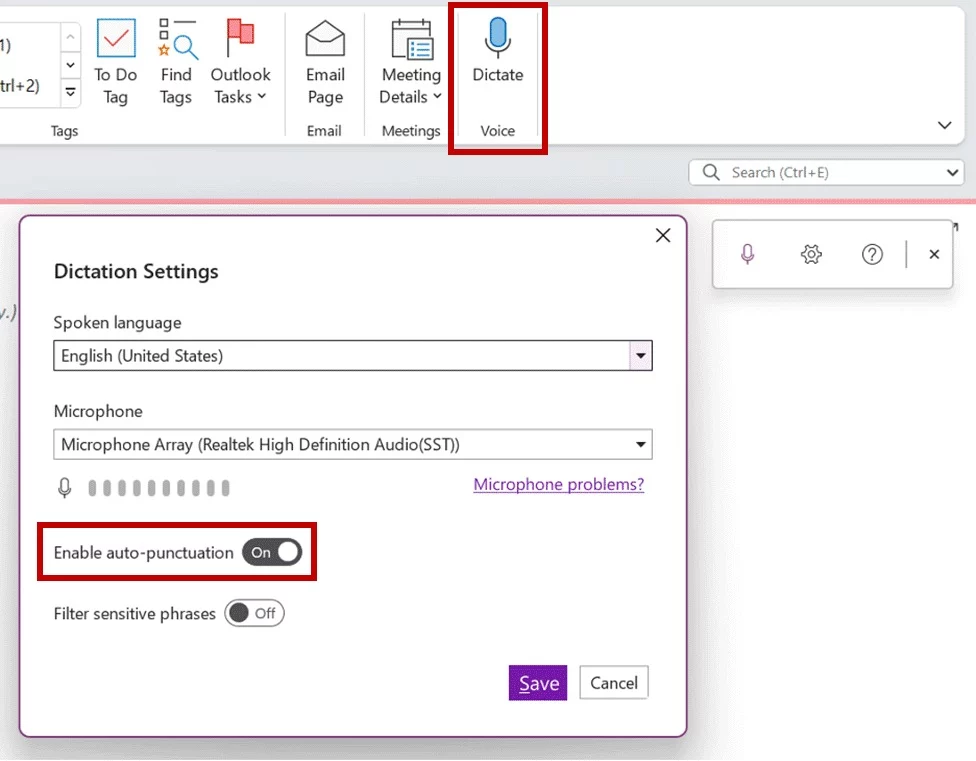 The future of OneNote
the page sorting also makes an appearance in OneNote, allowing users to sort pages by date created, date modified, or alphabetically. A new sharing experience and insert picture function from the Windows Camera app is available for testers now, and the rest of the new changes will be available soon.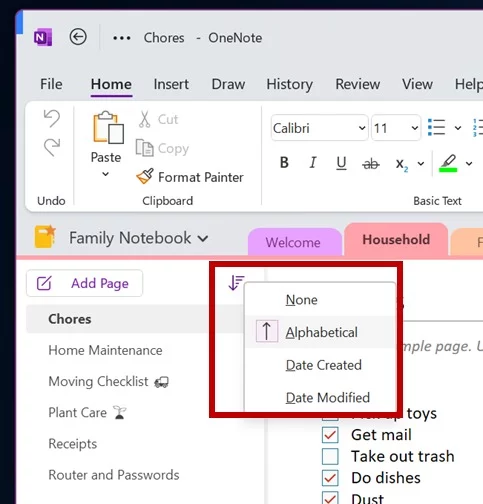 Eventually, this new OneNote application is expected to replace "OneNote for Windows 10", which was a UWP (Universal Windows Platform) application. Microsoft stopped working on most UWP apps a few years ago, due to the failure of Windows Phone/Windows 10 Mobile and lack of interest from other developers. As a result, Microsoft has updated the original OneNote for Windows with a new interface and more features.