Microsoft Outlook is hands down one of the best email clients, especially if your office already uses Office and the Microsoft 365 suite. For years now, Microsoft has been planning behind the scenes to unify its disparate Outlook clients across the web, Windows and macOS.
But after its next-gen "One Outlook" client was recently leaked, Microsoft has decided to reveal the new mail experience to all users of the Office Insider beta channel. The Outlook for Windows client update is intended for enterprise and education customers who subscribe to Microsoft 365 or Office 365 and, at this time, this preview is only available to paying members.
As ZDNet points out, Microsoft added a number of updates and changesincluding a new look, message reminders, a single view for calendar, email, and to-do items, and the ability to more easily attach cloud files.
Of course, this isn't the final release — which is why it's only available on the beta channel for Insider members — so a few features are missing, like multi-account and offline support.
Based on what we've seen from the leak, the new Outlook has some really clean lines and more minimal design guidelines.
Here is how One Outlook settings, peoples, new mail and calendar page#WINDOWS11 #FluentDesign #OneOutlook pic.twitter.com/mCO9MModgJ

—FireCube (@FireCubeStudios) May 6, 2022
One client to rule them all
The basic idea behind One Outlook is unify all disparate services in one place, the web application serving as the basis for everything. The client was codenamed Monarch from Microsoft during its development, and the ultimate goal is to have a single client for all major platforms, from Windows to macOS to the web.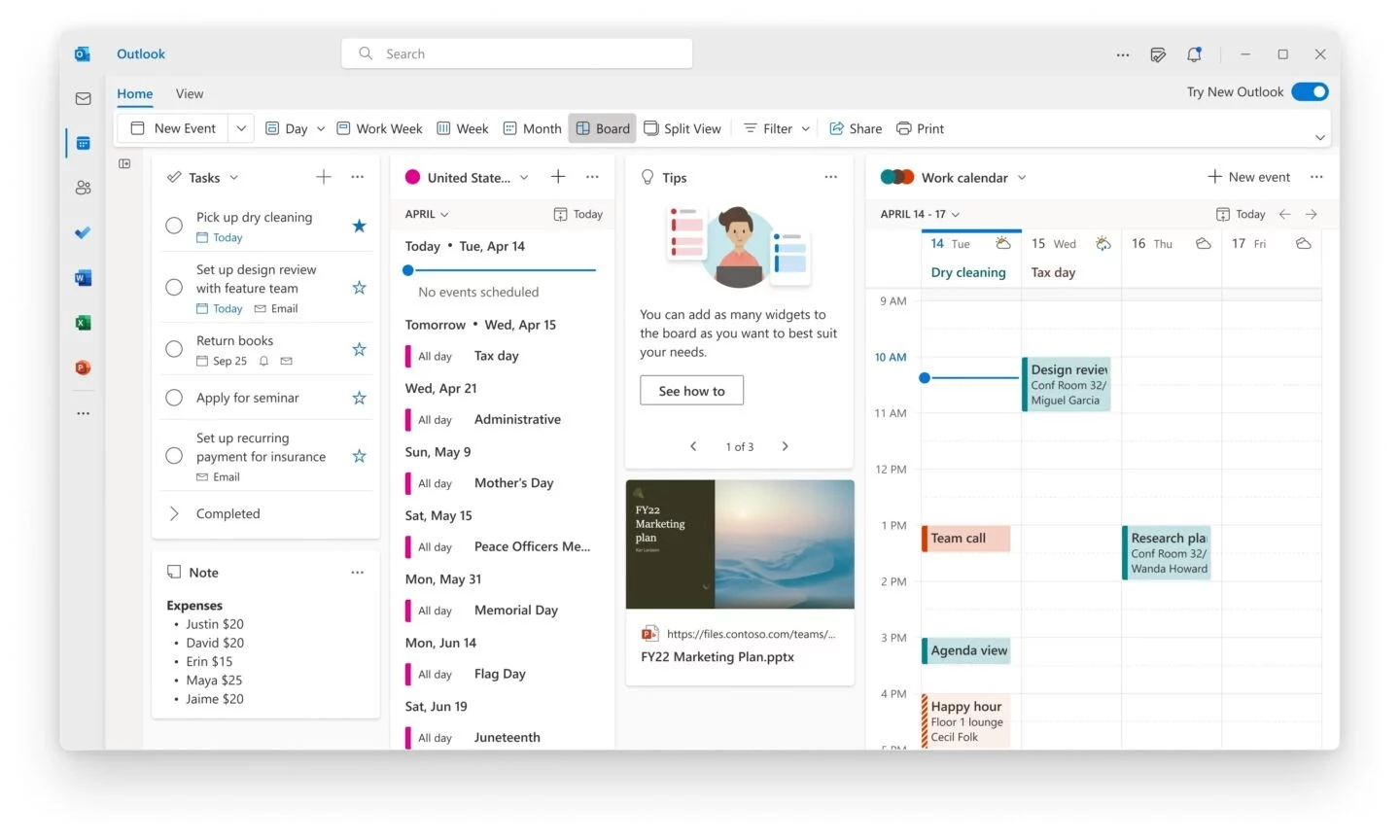 Of course, change is always difficult, especially for something as crucial as an email client, but the leak's reception has been mixed to say the least. On social media, many wondered if a web application, which could consume a lot of memory, was the best approach. When Microsoft rolls out the update on a larger scale, I'll have the opportunity to try it out to get to the bottom of it.
We could get more about the One Outlook project at Microsoft's Build developer conferencewhich will be held next week from May 24 to 26.