It's been a few years that the interface of Prime Video has been criticized for its lack of modernism. Amazon decided in 2022 to bring a gigantic refresh to the interface of its streaming service, the deployment is in progress and could take several weeks. Luckily, tvOS users can already enjoy the new Prime Video design!
Kick off for the new design of Prime Video on Apple TV HD and 4K
Good news for Apple TV owners, they can enjoy the whole thing for a few hours. new interface from Prime Video. A redesigned approach to facilitate navigation and content discovery, Amazon has for example redesigned the vertical navigation bar on the left side of the screen, we also see a ranking of the 10 most popular content in each country.
Another detail that changes, we find larger visuals, Amazon now offers a "poster" type display in addition to the traditional rectangles. Trailers play automatically when you navigate over certain rectangles, a feature that lets you learn more about the program without necessarily tapping on it.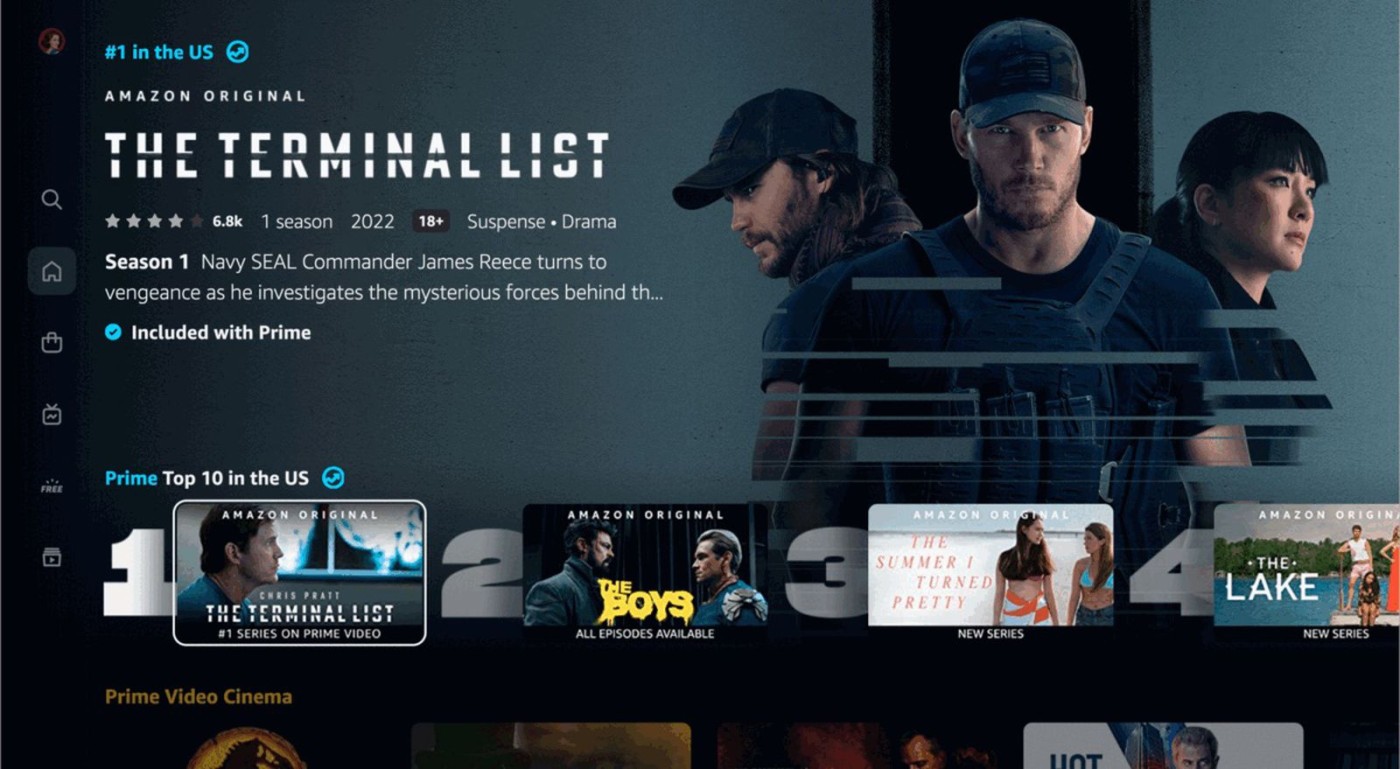 We notice very quickly that the new Prime Video looks like Netflix, Amazon has taken many ideas from its competitor, but also its design codes. Previously, it was simple to differentiate the Netflix interface and that of Prime Video, today a person can easily deceive if she's not used to going on Prime Video or Netflix often.
On this new version of Prime Video, Amazon has increased the visibility of video channels (Paramount+, OCS, StarzPlay…), the objective is clearly to make you discover new films and series beyond what is included in your Amazon Prime subscription.
Check out the new Prime Video experience in the official preview video, below. This interface should appeal to people who found Prime Video a little too late in the modernity of the app.
Download the free app Amazon Prime Video